Wearing a bike helmet is not only important for kids, but it's also necessary for adults. Regardless of your age, you must always wear a helmet when biking or riding your bicycle. It will keep you safe while riding, and can also prevent serious injury in the event of an accident. Now, there are so many different bike helmets on the market and very easy to buy one of them. Yet, it might be difficult to decide which one is right for you. That's why we've put together this list of the best adult bike helmets for you today. We'll help you find the perfect helmet for your needs, and we'll show you how to properly fit and use it, too.
List of the 10 Best Adult Bike Helmets in 2023
Bike Helmet Reviews
10- Schwinn Thrasher Bike Helmet, Lightweight Micro-shell Design Sizes for Adults, Youth and Children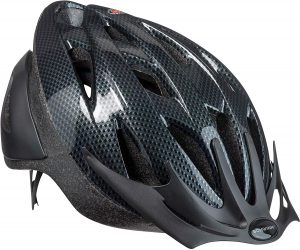 The Schwinn Thrasher bike helmet is perfect for those looking for a lightweight and durable option. The two micro-shell layers and full-coverage EPS foam construction make it sturdy yet lightweight, while the 360° Comfort adjustable dial fit knob ensures a custom fit. The Easy-adjust dial system makes it easy to adjust the side straps, and the adjustable side straps ensure a snug fit. Additionally, this helmet complies with the U.S. CPSC Safety Standard for Bicycle Helmets, making it a safe choice for your next ride. The Schwinn Thrasher helmets have many colors options for you to choose.
9- Retrospec Dakota Bicycle & Skateboard Helmet for Adults: Suitable for Riding Bike, Skate, Scooter, Longboard & Incline Skating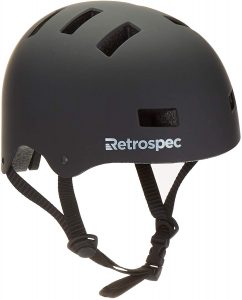 Looking for a versatile helmet that can handle all your modes of transport? Look no further than the Retrospec Dakota Bicycle & Skateboard Helmet! It's tested and approved for use while biking, skating, skiing, and scootering, so you can rest assured that your head is fully protected. Plus, with its classic skate design with the 10 cooling vents, your head will stay comfortable and chilled even during the longest rides or hottest days. Most importantly, the helmet is made of the fully formed ABS shell and high quality EPS foam, meaning you can be confident in this helmet's safety features. You can choose from a variety of matte colors to match your style. The helmet is available from the age of 14 and above.
8- BELL Formula MIPS Adult Road Bike Helmet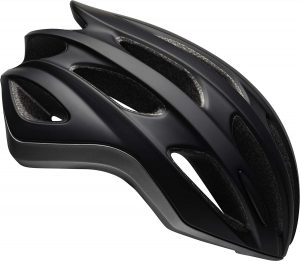 Looking for a quality helmet that will keep you safe and standout on your next bike ride? The BELL Formula MIPS Adult Road Bike Helmet is a must-have for any cyclist who loves styling. The fusion in-molding Polycarbonate shell ensures a durable, lightweight helmet that won't twist or pull off during the use. Equipped with multi-directional impact protection system or MIPS provides you and your kids with extra safety while cycling. The float fit and no-twist tri-glides design keep the helmet in place, even when you break a sweat. With 19 vents, this helmet will keep your head cool while you cycle. It is available in three sizes: small, medium, and large. You can choose the one that fit well for your head size and shape.
7- BASE CAMP Bike Helmet, Bicycle Helmet with Light for Men and Women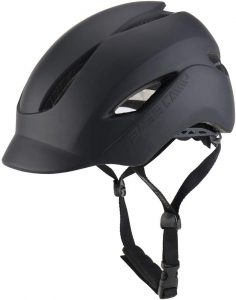 BASE CAMP bike helmet is a dual safety certified helmet for urban commuters. It is made of high density PC shell and EPS foam for superior protection. It also features a build-in LED taillight with steady and flashing modes, 9 cooling vents to keep you cool during longer rides, and an integrated visor to reduce glare. The LED taillight is great for keeping you safe on late night rides without the need of extra light signal gloves, while the integrated visor gives you further vision of the your field. With a comfortable and universal fit, this helmet is perfect for anyone looking for a lightweight, breathable option. It is suitable for cycling, scootering and skateboarding.
6- MOKFIRE Adult Bike Helmet, Bicycle Cycling Helmet with Rear Light for Urban Commuter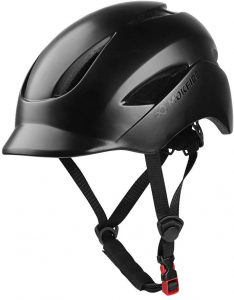 MOKFIRE Adult Bike Helmet with LED Light is perfect for biking safety. The helmet features a ventilation system that manages airflow through the helmet and over your head, keeping you cool and comfortable. Made with high-quality PC shell material and high-density EPS foam, this bike helmet is sure to protect you in case of an accident. The LED light on the back of the helmet will keep you visible on city streets, while the upgraded regulator ensures a perfect fit for most people; man, woman and any young adults.
5- JBM Bike Helmets: Adult Bike Helmet for Men and Women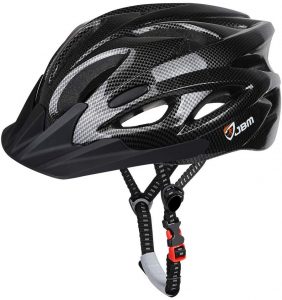 If you want a stylish adult bike helmet at an affordable rate, JBM adult cycling bike helmet might please you. Even after being low in price, it is incredibly alluring in design and reliable in quality. The helmet comes in a standard adult size. Nevertheless, you can customize the size with the help of its controlling dial and side straps. Speaking of construction, it is made of robust PVC & PC materials and has EPS foam lining from inside. Given the fact, it is sturdy as well as comfortable. The helmet has many options for you to choose, regardless you are a man, woman or young adult.
4- Schwinn Thrasher Lightweight Bicycle Helmet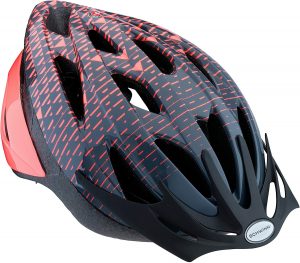 This stylish motorcycle helmet is designed for the people above 14. Owing to its complex design, it looks little bulgy but is extremely lightweight. The size is also customizable as it features adjustable side straps and a controlling dial. To ensure long durability and reliable protection, it is inbuilt with the three-piece micro shells. Moreover, it is designed with 20 top air vents and moisture-wicking pads, which circulate the air all through the helmet and provide you cool ventilation on hot days.
3- Thousand Adult Bike Helmet, Safety Certified Helmet for Bicycle, Skateboard, Road Bike, Skating, Roller Skates & Cycling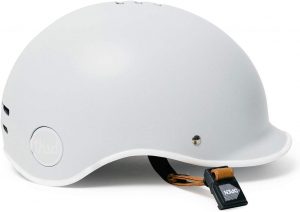 If you're looking for a lightweight and quality-packed adult motorcycle helmet, Thousand adult anti-theft bike helmet is a good fit for you. This large-sized helmet weighs only 1.1lbs. Its universal design with semi-gloss finish and a small visor makes it a perfect fit for cycling as well as skateboarding. You can customize the size with the help of its strip dialer.  Furthermore, there are 7 vents, which ensure a cool and comfortable riding experience. Moreover, it is designed with one-hand magnetic fastener and leather straps to provide you hassle-free accessibility.
2- MOKFIRE Adult Bike Helmets with Rechargeable USB Light, Bicycle Helmet Men & Women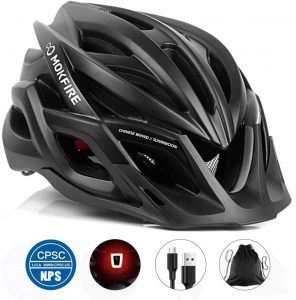 MOKFIRE adult bike helmet is an advanced motorcycle helmet inbuilt with some innovative technologies. To begin with, it features USB rechargeable rear light, which provides you clear visibility and top-notch protection. In addition to that, this light also lets the people behind you know about your direction and speed of driving. Made of polycarbonate with thick EPS foam inner linings, it is also super sturdy and incredibly comfortable. Moreover, it is designed with 22 large vents, which ensure a constant airflow during the driving.
1- Basecamp Bicycle Helmet with Rear Light & Detachable Magnetic Goggles & Portable Backpack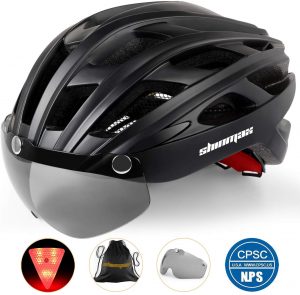 From its alluring design to reliable protection and advanced technology to easy customization, Basecamp bike helmet is truly a one-of-a-kind adult motorcycle helmet. Constructed of premium PC with thick EPS foam linings, it ensures reliable protection in every season. To make the riding enjoyable and cool, it is inbuilt with 28 breathable vents, which do their job perfectly. Moreover, it also features detachable pads that are helpful in reducing air resistance and sweat.  Unlike other adult motorcycle helmets, it comes with detachable magnetic goggles that act as visor shield.
Key factors to consider when buying an adult motorcycle helmet
Now, you have the list of best adult bike helmets. You just have to make the choice. Before that, let us disclose the most important factors that you must consider while buying an adult motorcycle helmet. Else, you might end up with a heavy load on your head that offers you no protection. This is why make sure to consider the below factors while making your purchase.
Size
Adult motorcycle helmets come in different sizes and shapes. Make sure you don't buy a loose or a tight-fitted motorcycle helmet just because you liked its design. First, be sure with your head circumference and then look for the helmet accordingly. If you wonder how you would know whether a helmet fits you well or not, let me tell you. A right-fitted helmet fits snugly without causing any discomfort in carrying, putting on and off.
Construction materials
An adult motorcycle helmet is meant to protect your head in lethal accidents. Given the fact, it has to be sturdy enough to do its job effectively. If a motorcycle helmet is easily broken by a general hit, it is not at all worth investing. Always go for a robust motorcycle helmet that is made of sturdy materials. Generally, top-quality motorcycle helmets are made of ABS shell and EPS foam or PC or PVC materials. They also feature straps to ensure top-grade security.
Weight
Yes, you should also consider the weight of your prospective motorcycle helmet while buying it. After all, you have to carry your helmet on your head. So, it has to be lightweight enough to be worn without any discomfort. If a helmet is more than 1kg, it is definitely not a good fit for you. Ideally, a good-quality adult bike helmet is no more than 500gm in any case.
Retention
Retention and weight of a helmet are interrelated. If you don't understand what retention means here, let me tell you. It is actually the ability of a motorcycle helmet to stay on the head even in the worst conditions. Given the fact, try your prospective motorcycle helmet on your head before purchasing it and see whether it remains stable on its position even after making the swift head movements. If it does, go for it.
Comfort level
No matter what you're buying, you can't ignore the comfort factor, especially if it is a bulgy item like a motorcycle helmet. Generally, bike helmets are designed with cushioned padding from inside in order to protect your head from injuries during accidents and offering you a comfortable biking experience. This foam padding also keeps your head sweat-free. So, check this out carefully and buy only if it has proper cushioning.
About Materials Used to Make The Helmet
What is Expanded Polystyrene (EPS) foam or EPS foam?
Expanded Polystyrene (EPS) foam or EPS foam is one of the most popular types of insulation in the world. It is made from a type of plastic called polystyrene, which is then mixed with a chemical that causes it to expand. The result is a lightweight, yet sturdy foam that can be used for a variety of purposes, either to give you comfort or to protect things from damage and broken. Some of the most common applications include insulation, packaging, construction and helmet.
What is ABS or Acrylonitrile Butadiene Styrene?
In recent years, ABS has become an increasingly popular material for both car parts, bike frames and even bike helmet. If you're a cyclist, you may have heard of ABS shell all the time. But what is it? ABS or Acrylonitrile Butadiene Styrene is a type of plastic that is both lightweight and strong. It can be molded into a variety of shapes, making it a versatile material for use in a variety of products. ABS is also relatively inexpensive, which makes it an appealing choice for manufacturers. If you're looking for a helmet which is durable and affordable, it is recommended to check out the one made of the ABS shell and EPS foam.
What is Polycarbonate (PC) material?
Polycarbonate (PC) is a synthetic resin of the polyester family. It is tough, transparent, and shatter-resistant. PC can be molded into virtually any shape and size. It has a high resistance to acids, bases, and oils. Because of its toughness and clarity, PC is used for a variety of applications including eyeglasses, motorcycle helmets, bicycle helmet, DVDs, water bottles, food containers, and sport equipment.
What is Polyvinyl Chloride or PVC?
Polyvinyl chloride, commonly abbreviated PVC, is a thermoplastic polymer made from the monomer vinyl chloride. It is versatile and has a wide range of applications, including construction materials, packaging, and furniture. PVC also has many useful properties, such as strength, durability, low weight, and resistance to corrosion and moisture. In addition, it can be recycled easily. As a result, PVC is one of the most widely used plastics in the world, which can be found in helmet, pipes and many other materials in our daily life.
Conclusion
We hope you found this article to be helpful. If you are looking for a bike helmet, please consider one of the 10 best bike helmets for adult that have been reviewed here today! The team at SpaceMazing wishes you safe riding and happy cycling!
Last update on 2023-10-03 / Affiliate links / Images from Amazon Product Advertising API