I still remember how excited I was when I bought my first house several months ago. My brain keeps working and thinking about decoration in our living room, filling cooking appliances in our kitchen, preparing our bedroom, putting up lightings in our ceiling and more. I believe you know that excited feeling when you got your first home as well.
However, along the excitement, I also have a concern about my home security regarding where I live. There are burglary cases happening often. That's how I began to search for ways to prevent that from happening to me. And I would like to share with you those simple ways to secure our home in case you are also in need it.
Here the 9 Simple Ways & Tools to Secure Our Home from the Intruders in 2023
1. Make Sure to Use High Quality Door Hinges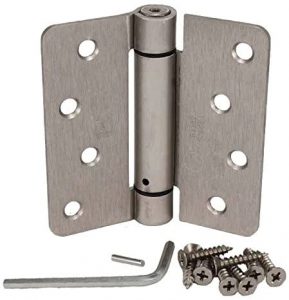 All the doors in our house rely on the hinges, the metal tool attached the door to the door frame. They play the role as pivot point, allowing us to open and close our doors with ease. However, some house constructors always try to save their penny by putting cheap and low quality door hinges for your home. That creates one weak point for burglars and thieves to break in our house. So, make sure to check it before you move in. If you find it not right, ask for the replacement immediately. Luckily, that doesn't happen to me but to my neighbors. So, it's worth a lesson learnt. For ideas, you can consider either the hidden door hinges or self-closing door hinges. Choose the one which fits the need of your home.
2. Get Additional Door Barricade Bars or Door Security Bars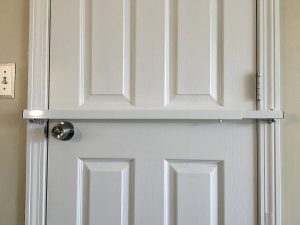 Even though our home door is locked, it is widely known that the burglars are the expert in door breaking. They have all tool they need to unlock our doors in just a short period of time. Therefore, having additional layers to secure your doors are important. For that, I would recommend using door barricade bars, or door jammers, or install interconnected door locks depending on which fit your home door the most. You can watch how strong the door security bar in the video demonstration below.
Demonstration of Door Security Bar by ETprepper
3. Reinforcing Your Window Parts and Sliding Glass Door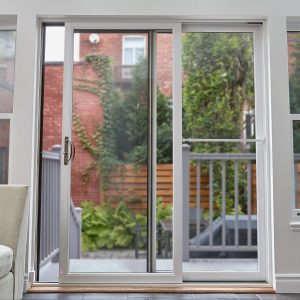 Now, let's move to the windows. Mostly, the window is the most target spot for a thief and a burglar. Once they can open your window, they can enter through it, and unlock the door from inside. Guest what? They can get out easily through the big door with what they can take with. So, what kind of door you have in at your home? If they sliding glass doors, use the security bar for sliding doors. There are many cheap quality sliding door security bars you can check out online. They are easy to use.
4. Install Security Cameras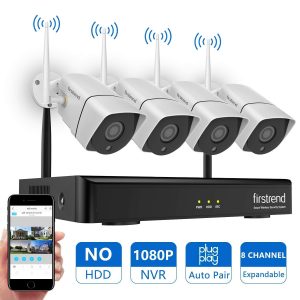 This is a bit more for the techie people. Security cameras have now become more and more popular for those who can afford. For one reason, they help scare the intruders away when they see the cameras installed around our house. And if they still dare to intrude our house, we will have the record of their identity for the authority to take action later. Such video evidences are very crucial for the police officers to identify and search for those intruders.
5. Install Home Security Alarms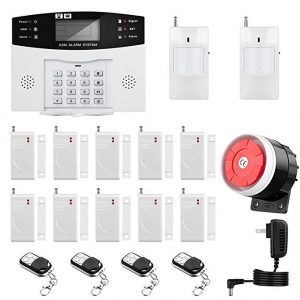 Along with camera, you can also consider installing the home security alarms. This might not be necessary. But if your home is quite far from others, these security alarms will be very helpful. They are advanced technological devices designed to detect the thieves or intruders, the make the alarming sound to scare them off as well as to alert you. It is quite practical for those whose houses are quite far away from neighbors. If you are facing challenges to find reliable ones, I have a recommended lis here for you.
6. Light Up The Landscape with Motion Sensor Lights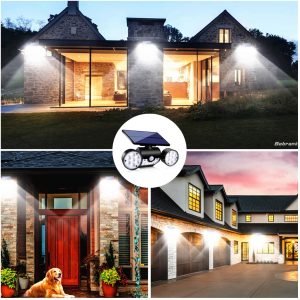 It's generally aware that thief, burglar and other criminal don't like to be seen. So, they hate lights. However, with normal light bulbs or lamps, it is clear for them to break our lights before they enter. So, we can surprise them with the motion sensor lights which will turn on automatically once it detects the intruders entering our yard. The motion detector used in the lights is quite advanced now.
These motion sensor lights are now available at a very affordable price, unlike before. You can even install by yourself if you are like or hire the expert to install for you. The light works just like magic. You can also choose the solar one so that you don't need to spend extra on the electricity bill. That's convenient, isn't it?
7. Lock Down Your Wifi Network for Online Home Security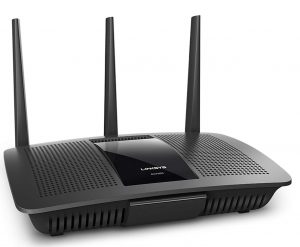 Beside physical threat, online threat is also alarming. If you have wifi network installed at home, you need to be aware that it is also a door way for online thief to break into your personal and financial information such your online bank account, e-mail access, camera security and so on. If you have many smart devices used at home, then the criminals can also have direct control of your house via the network if it is weak. So, here are the step you can follows to secure your network:
Security your internet connection. You can learn from here if you like or just hire expert to do for you.
Create strong password for your wireless router. You can use this password generator to help.
Use a firewall and antivirus protection. You can ask the company to install for you if you have no idea what it it.
8. Keep All Space Clean and Unable to Hide
Now, let's move to understand the intruder's mindset. Many burglar cases happened successfully because the houses are not well organized, allowing the burglar or intruder to hide inside the house and wait to get out once the house owners are in deep sleep. That happened a lot in my areas after the house owners reveal their camera footages. So, don't forget to keep your space such as garage, kitchen and other unused space net and clean. That's easy for us to check out before we go to bed. It's simple but also the most forgettable point.
9. Get Local Authority Contact and Neightbor's Contacts
Last but not least, never forget to seek the local police's phone number and neighbor's phone numbers. Remember to make a good relationship with your neighbors because they are the ones living closer to you. They can help you in most incidents before the police officers arrive. So, be friend with them 🙂
Conclusion
All above are the methods and tools I have researched and applied for my home security. I also create a list of the places you can buy the door security bars to share with you. Well, I don't use all of them but I hope these methods can help you to keep your home a safe and secure place for yourself and your family members! Cheers!