Why learning Chinese language? Well, Chinese language has become more and more popular worldwide in last several years due to the country's fast economic growth and worldwide business expansion. With more and more countries doing business with the Chinese, the language is still a huge barrier for communication and interaction; for one reason, not many Chinese people can speak English, whereas other nationalities who can speak English cannot communicate in Chinese language. Not to mention those who speak neither English nor Chinese. So, rather than both sides learning English, why just one side starts to learn Chinese directly? For that reason, learning Chinese language has become more and more popular among many people so that they can do business more smoothly with Chinese people, regardless of big or small business. Today, I'm going to introduce you to the simple tools and techniques that you can learn to read Chinese language at home.
1. Learning to Read Chinese Using Translator Devices
With the advance of technology and AI, there are loads of language translator devices, including instant translation earbuds and translator smartwatches, flooded the market in recent year. These electronic gadgets has been developed and become more and more powerful day by day. For instance, a small Cheetah CM translator device can support the translation of up to 42 languages and do the translation between two selected languages simultaneously. While some devices need the internet to operate, some are advanced enough for you to pre-downloaded the languages and use in offline mode already.
1.1. Learning Chinese Through a Handheld Language Translator Device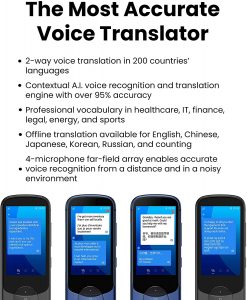 Let me bring the most powerful one for you here, i.e the Jarvisen Language Translator. It is a smart two-way and instant translator device which is small, but powerful. It supports more than 60 different languages. This device is best for learning Chinese language from Japanese, Spanish, Korean, Thai, English and more among the list of its supported languages. This Chinese Language Learning Device best for three main functionalities: high accuracy, global data built-in and its offline function. It utilizes AI technology and the battery is very powerful for long lasting. However, before you decide to buy this one, check out first if your native language is supported by the device. Otherwise, you will need to learn another language first to get to Chinese languages. Also it's quite an expensive option. You can go for a more affordable devices here as you may not need this this fancy one to just learning Chinese language at home.
1.2. Learning Chinese Through Earbuds Translator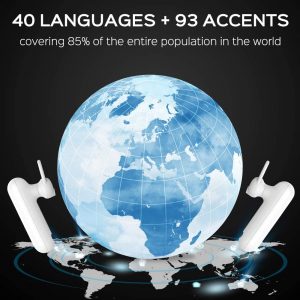 Learning Mandarin language via earbuds seem impossible. However, this WT2 in-ear gadgets come to make the difference. This translator earbud is among the the most recognized electronic translators. You can learn not only Chinese Mandarin but also other 40 languages with 93 speaking accents. The earbuds work by paring with your smartphones, both iOS and Android, via Bluetooth. You need to download its app and install on your device first; on WT2 App on App Store & on Play Store. For me, learning language from this earbuds is less convenient comparing with the handheld gadget above. However, it's quite advance and more convenient when you use it to talk with your Chinese friend in Chinese language.
1.3. Learning Chinese Through Smartwatch Translator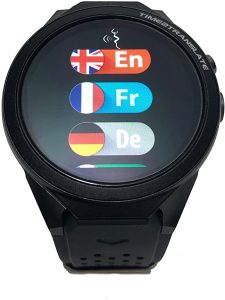 Smartwatch has been a big trend now along with the smart wrist band. But have you ever heard of smartwatch which is capable of translating various languages for you? Probably few has heard of this. Actually, many companies has pushed the language translation function into this smart watching device. And few companies has made their translator smartwatches to the market. Among all, I saw this smartwatch is claimed of capable of doing that. And it supports Chinese language, German, Spanish and some most-use language in the world. So, can you use this watch to help you learn Chinese? Of course yes. But honestly, I don't recommend you to waste money on it, unless you're a tech fan who like to explore new gadget.
2. Chinese Learning Apps You Can Use
Many Chinese Learning Apps have been developed and placed for downloading on Play Store and App Store. However, some apps you need to pay for it. So, to help you learn Chinese Mandarine language for free, I have compiled a few mobile apps which you can use it to read Chinese language free of charge. Let's go!
2.1. Google Translates for Chinese Learner
Google is a giant tech company which provides the biggest translation app for free. If you are using an Android smartphone, the app is pre-installed for you. But for iPhone user, you'll need to download here the Google Translates application from the App Store manually.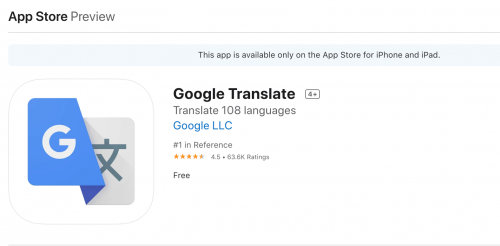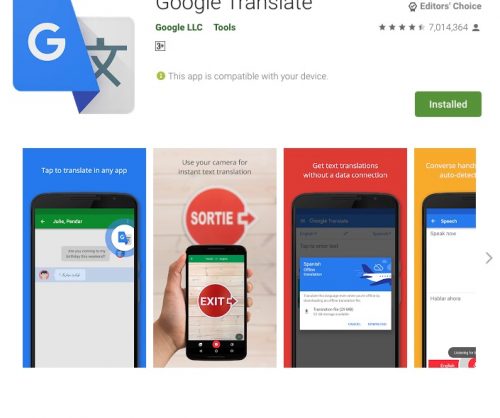 After having the Google Translates on your phone, you can use it to learn to read Chinese language, translate it between your native languages and even listening to various accents. This language translator app also has the image reading function, meaning you can use the app's camera to capture the Chinese language on the poster or the book, and it will translate into your desired language instantly. That's the coolest function for me as I don't need to write Chinese language characters for the translator. However, bear in mind that the accuracy of the translation can be used formally. The app is still like a child learning new language from day to day. But it has become more and more accurate in some languages now.
For your good news, Google has enabled the pre-download function, allowing you to use the functions without the need of internet. The function is still limited but you can try the Chinese language and tell me how you like or dislike it 🙂
2.2. HelloChinese App – Learning Chinese for Free & Paid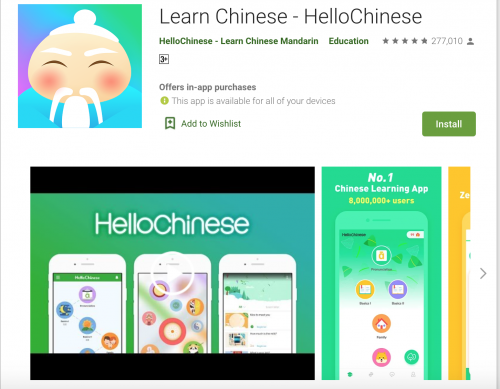 It is one of the best learning Chinese app built for the beginners. The app has a good structural contents and lessons of Mandarine language for you to learn such as learning to pronounce, learning to read Chinese characters, playing language game and more. For basic Chinese sentences, you can learn from the app for free. However, you need to pay if you need more advanced language contents including simplified and traditional Chinese languages. You can download the App from Play Store and App Store.
Also watch the video
2.3. Drops App for Learning Mandarine Chinese Language – Free & Paid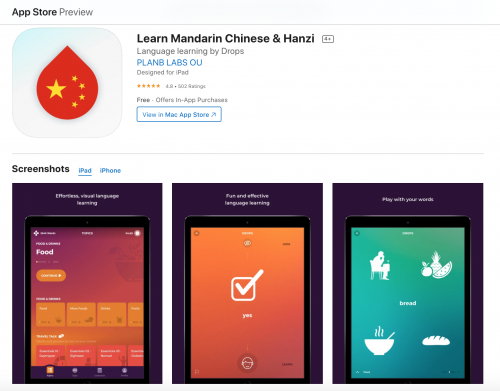 Drops is more than just a Chinese Learning App. It is built to help you learn many languages and Chinese Mandarine is one of them. The contents for learning Chinese are divided in a five-minute sessions. However, it doesn't focus on teaching you grammar but vocabulary and conversing sentences/phrase. That's for the free version though. If you want more than that, you'll be required to pay or subscribe to different plans. I would recommend you to try the free version first. Only purchase if you feel you like it after that.
Video demo of the app
Conclusion
We hope the techniques and tools for learning Chinese languages above are off great help to you. These methods are best designed with the integration of the advanced technology and curriculum in order for you to conduct self-learning at anytime and anywhere. Cheers!