Do you remember a cute rubbish collector robot named  "WALL-E", animated by Pixar company? Then you must remember when Wall-E calls out his friend Eva like….Wall-E, Eva…Wall-E, Eva….Wall-E, Eva… That's so adorable right? Now, it's no more an imagination. Here he comes the vector robot by Anki, designed to be your best companion. You can talk to him and he can talk to you. He can tell you many things such as telling the weather, controlling smart home devices, and entertaining you. You can also ask him to take a photo for you and play with you as well. This cute vector robot is just like your real pet. It can also say goodbye to you when you leave for work and welcome you when you are back home. It's a real-life and self-operated robot which can interact with you awesomely everyday! Check him out below!
List of the Vector Robot Models for You
1. Vector Robot by Anki Cozmo, A Home Robot Companion Who Hangs Out & Helps You Out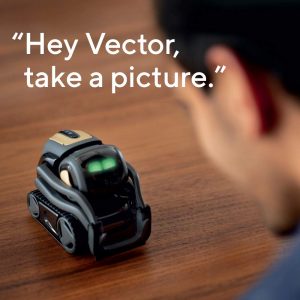 Anki Cosmo Vector Robot is an AI toy robot designed to be your companion. He can hang out with you and help you out for many things. The Anki vector robot is an alive robot pet powered by AI and advanced robotic technology to engage with human by sight, sound and touch. He can talk to you, listen to you and entertain you as well. Once this vector robot is activated, he will be able to answer the questions you ask him, help take photos for you, alert you for dinner or appointment, tell you the weather and even more. Vector robot is independent and self-navigated. He can charge himself once the power is low, so you don't need to bother helping him.
You can also connect Vector to Amazon's cloud-based voice service Alexa to enable him to control smart home devices like lights, thermostats, speakers, set reminder and more. By connecting to the internet, Vector robot will learn and update new skills, knowledges and features continuously, and you will not feel bored with him. This is just the beginning of the robot pet. You can get one now!
Related: These Drone Helicopters Could Be Best Toys for You and Your Kids
2. Anki Cozmo Limited Edition (Interstellar Blue), A Fun, Educational Toy Robot for Kids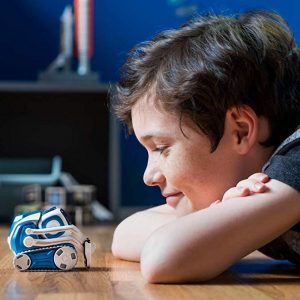 Anki also released a limited edition of the Interstellar Blue Vector Robot Cozmo. This vector blue robot is designed for fun and as an educational toy robot for kids to play with. It's a real-life vector robot which you can challenge him with the games, or set him to in as an explorer so that you can see the something around from the robot's perspective. If you want your kids to learn coding, then challenge them to code for his robot pet. This vector robot is a great educational robot for your children as well as an adult to learn coding creatively. Even though the robot looks small, but it's very tough. It has been well tested for its security and durability to prevent it from breaking if it falls. Cozmo by Anki require a compatible iOS or Android device and the free Cozmo app to operate. 
If you are looking for more option, you can also check out the two below. They have the same characteristic, but just designed with different color and appearance. Choose the one of your favorite.
3. Anki Cozmo Vector Robot Black – Collector's Edition Educational Robot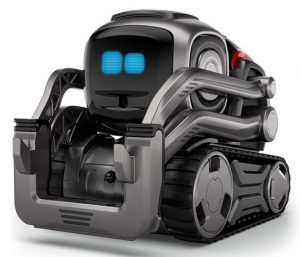 4. Anki Cozmo Vector Robot White, A Fun and Educational Toy Robot for Kids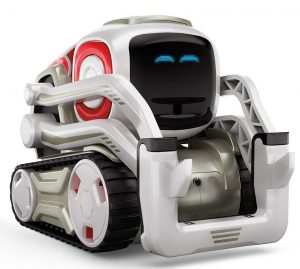 Now robot technology has been growing very fast in the last decade as it has been used in may industry and also replace human. People say the robot will completely replace human in the future. So, maybe robot will replace your pet as well one day. Don't you think so? I have already started to feel attach with robot when I first watch Wall-E movie. Anyway, I hope you can find your favorite robot pet 🙂
Last update on 2023-11-30 / Affiliate links / Images from Amazon Product Advertising API