The outbreak of the Coronavirus has led to indefinite isolation globally. Many health agencies are recommending everyone to self-isolate and stay inside until this pandemic is controlled. With no schools, kids can be troublesome, and being a parent keeping kids occupied with different indoor fun activities is necessary to cope with this scary isolation period. And also, for those parents who are currently working from home keeping kids occupied independently can be a challenge. Therefore, today our SpaceMazing team has dedicated time to compiled a list of 10 things for your kids to do during this quarantine period that will help keep their minds and hands busy. Let's go through it together.
List of 10 things for your kids to do during the quarantine period
1. At-house workout session
To stay fit during this pandemic at-home, exercise is very important. For healthy growth and development of kids, physical activity is imperative. Parents feel it tough to keep their children occupied and entertained. Lockdown has encouraged kids to spend more in front of Screens that might raise issues of sedentary. Introducing some at-home exercise into the kid's morning routine plays a significant role in blood circulation and helps them to remain energized throughout the day. Regular exercise will make your children fit and active.
For kids, exercise means being active physically and playing. Currently, different YouTube channels are hosting a free session for workout aimed mostly at kids. Parents can also come up with new and innovative fitness games; for instance, getting a Baseball Nets for Kids and Adults will keep you to accompany your kids to engaged. You can also consider the three-element of fitness including endurance, flexibility, and strength for them.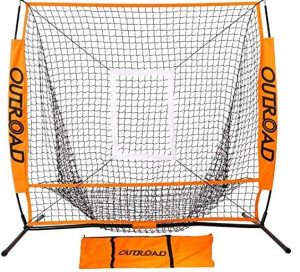 2. Bring your kids to cook together
Cooking is a creative activity for both kids and adults. Doing this activity will not only enhance various skills among kids, but they will also be making some beautiful kitchen memories this quarantine. Making meals together as a family can surely be the best way to develop and strengthen the bond between kids and parents.
Introducing cooking activity including mixing, chopping or baking into kids' daily routine can turn out to be a boon. No matters how young or old are your kids, they can always be a help to make mealtime more interesting. You can engage them by cooking a new recipe every day which will also keep the  fun element alive among the kids. Further, Kids can also be encouraged to prepare for or cook their favorite dishes.
Not only with grownups, but cooking together with preschoolers and younger kids can be effective in developing their language, reading and communication skills. For example, reading a recipe or telling instructions will indirectly enhance their language skills. Cooking will also be effective to develop maths skills on kids like measuring ingredients, time of baking or cooking, etc. Cooking altogether will help kids to develop their trust, focus, and confidence along with teamwork and cooperation.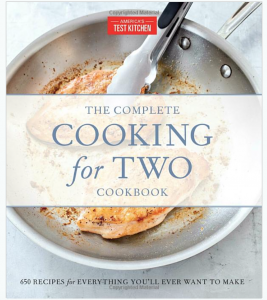 3. Get them play STEM toys
It's a hard time for kids to be stuck at home and being a parent is much harder than that with everything closed down. Juggling between work from home and parenting is a nightmare for most of the parents which has comes true. One of the best ways to keep kids motivated and engaged is by acquainting them with STEM toys.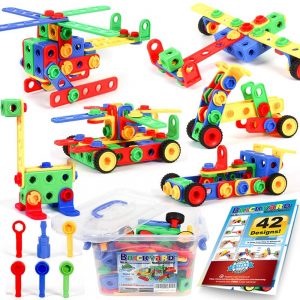 STEM toys are one of the best engaging games for kids and till date competing successfully with computer and video games over generations. For kids, it can turn out to be a bridge between playtime and educational investigation. Also, Playing with this type of toy offers an amazing challenge and opportunity for kids that will support them to be more creative and imaginative while constructing new designs using different color, shape, and size pieces of their stem toys. It can indeed help them in strengthening problem-solving skill and fine motor development skill.
STEM toys like building blocks will develop many skills within kids including engineering, technology, math, and science. In this lockdown period, Lego's toys can really be a stress reliever. These toys can effectively develop joyful and meaningful conversations between parents and kids developing their ability to communicate their ideas and creativity. You can also get the drone helicopter, a remote control car or the Spiderman toys for them to play as well.
4. Board games, Puzzles, and Cards
One of the best ways to stimulate the children's brains and to promote family bonding is through playing games. Traditional games are interactive than books reading, and are better than TV or video games regarding skill development. Games not just are efficient in busting boredom rising from being stuck indoors but also have surprisingly numerous benefits of playing them for the family as a whole, kids through these board games can effectively enhance their language skills and learn important lessons of life. Thus, board games can be regarded as the best tool for families to kill hours during this lockdown period.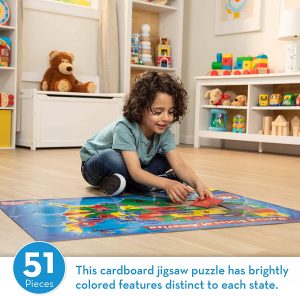 These Puzzles can also be regarded to be effective in keeping kids engaged for a very long time. Puzzles are not only fun to play, but it also plays an important role in boosting memory and enhancing problem-solving skills in kids while putting the pieces together helping in building teamwork values in them. Thus, this quarantine introduces your kids with different offline board games like ladders, Candy land, Chutes, and Monopoly, etc. that can effectively boost up kids' creativity and individuality in this indefinite COVID-19 quarantine.
5. Basic Gardening activities
One more way to encourage kids to remain active in this quarantine period is by introducing them with gardening basics. Gardening will be beneficial for children helping them to have fun along with learning new facts like the life cycle process of a plant, homemade fertilizers, and even photosynthesis. Kids can have fun, learn new skills and develop self-confidence by nurturing plants and growing food of their own. It's not necessary to have a sunny or large background for gardening. Kids can be inspired to set their little gardens with proper supervision over flower pots or in containers for growing edible vines, herbs, beans or even tomatoes. Planting recognizable crops and plants will give your kids more fun experience while experimenting with the new hobby.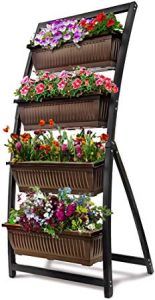 Moreover, gardening can be a great escape for you to get your children engaged and prevent them from spending much time in front of TV, video games or on mobile phones. Kids will tend to have a sense of purpose while planning to set up the garden, seed planting, and watching the plant grow. And lastly, when the plant yields fruits you can feel the growing self-esteem within your child. Gardening will expose kids to nature directly, and kids will become more caring, independent, and responsible.
6. Reading activities
According to many scholars, reading is a very important activity in every individual's life and for kids reading different books will help in nurturing their mental development. Thus, in this current isolation period, it's a great chance for the parent to increase their kid's habit of reading. Storytelling and reading support kids to broaden their imagination and emotion.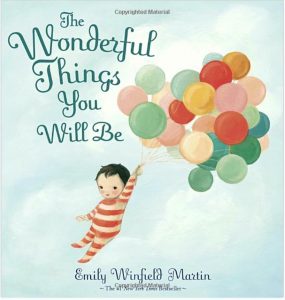 For the start of encouraging the kid to start reading books of their interest for at least 30 minutes on an everyday basis. Reading can be boring sometimes, however, it is the parent's responsibility to make it fun among the kids. Kids can be made to read their books aloud or by taking turns. For a change, a parent can also cuddle up with kids for reading their favorite book together developing their interest and keeping them focused. Inspiring the kids to include reading daily in this lockdown will increase their ability to understand different scenarios and gain more information regarding various topics.
You can also introduce different reading materials like e-books, picture books, old letters and magazines to your kids in order to keep them engaging during this prolonged quarantine period. Reading with kids will also help in being interactive and make them feel important even in this tough time.
7. Movie Night
It is always recommended to avoid allowing kids to watch movies for several hours. However, things are quite different in lockdown. Getting a mini projector and watch movie together as a family before going to sleep or anytime in the day can keep the kids little entertained. Who does not like movies? It can be an escape to enjoy life in this hard time. However, selecting a movie can be tiresome work. Everyone has a different taste and choice. Some kid-friendly movies like the Harry Potter Series, E.T, and Up, etc. can be a blessing to watch together as a family building strong bonding among all.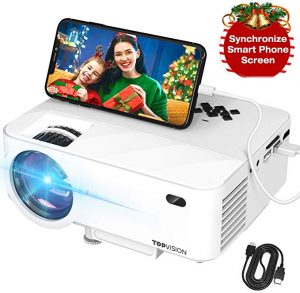 Moreover, movie time can be made more interesting for the kids with some snacks, popcorns, and munchies. The family room can be recreated into a personal theater while watching a movie by adding dark curtains, light off, themes will complement this pleasurable experience.
8. Science experiments
Parents really need innovative ideas and activities to be included in the kids' routine for engaging their senses, especially in this isolation period. Kids are scientists by birth, they are very curious about everything around them. In this lockdown situation, the excitement and enthusiasm of kids can be upheld by adding some fun and simple science experiments at home.
For kid science experiments opens the door to explore and understand the world in a new dimension. Different science experiments can help your kids to remain engaged and they will be less disruptive during the isolation period. Hand-on activities effectively engage many senses of kids. Science experiments will be helpful for the kids in making learning fun.
So, parents must encourage their kids to perform different science experiments that will help make them resourceful and will also enhance their skills of problem-solving, goal setting. But make sure, these experiments should be under your strict supervision.
9. Art and Craft
Kids can be kept entertained and engaged for a longer period with different arts and crafts activities.  And in this quarantine period, a little practice of art and craft will bring some fun for both kids and parents. Kids can be kept busy by stocking up some colorful papers and art supplies. But, don't just bind them with only papers and crayons, let them explore new possibilities and creativity. Encourage them to use different materials like popsicles sticks, beads, cardboard boxes to create their own masterpiece.

Performing an art or craft activity requires attention, concentration, and focus. Thus, kids involved with this type of activity will stay energized and betrothed even in this indefinite lockdown period. Don't worry if you are not good with art and craft, Google, YouTube, and Pinterest readily offer you with multiple ideas that are easy and interesting showing kids how to sew, make miniature and paint so on.
10. Daily journal or vlog or scrapbook
The outbreak of the COVID-19 pandemic is one of its kinds. This time of self-isolation will be looked back and will be talked about shortly. The kids can be asked to keep a record of their everyday experience of self-isolation and their  views and opinions in the form of journals and vlogs.

The kids must be encouraged to be innovative with lots of pictures, newspaper clipping, funny incidents, challenges faced during this quarantine. In this journal, the kids can capture and identify their emotions of the day and write or draw accordingly. Journaling will not only be supportive of recording and recounting their activities during this quarantine period, but also will enhance their writing skills when their schools are closed.
Border Line
More than 786000 people globally are infected by the novel Coronavirus pandemic. Thus, museums, schools, restaurants and movie theaters are closed to maintain social distancing. With everything closed, it's a challenging time for all to be stuck at home, especially for the kids. In this tough time of the lockdown simplicity is the key to remain grateful and positive. While strict laws are imposed for lockdown, families are forced to remain self-quarantined and everyone is trying their best possible way to remain motivated and positive. Hope this guide for 10 things for your kids during the isolation period helps you and your kids to remain active and engaged. Last but not least, let's follow WHO's Advice for the Public about Coronavirus disease (COVID-19) together!