In the previous previews, I have introduce you the two top brands of handheld hair dryers i.e. Hair Dryer Dyson and BaByliss Hair Dryer. If you like the handheld one, you can check either of them. Yet, remember there was a time when you can see bonnet hair dryer only in salons. However, today, technology has gone far much ahead. And, this kind of hair dryers is now available to everyone. So, if you want to dry your hairs with utmost care and nourishment, take the shelter of bonnet dryer. Unlike other handheld dryers, many people claim they take care of your hairs better with the bonnet dryer tool.
There are many kinds of bonnet dryer such as soft hooded hair dryer, portable hair dryer bonnet, Andis bonnet hair dryer, and more. Therefore, our salon team today has a deep look into this specific product on the market, and as a result we have compiled the best selections of the bonnet dryers for you, regardless of using at home or at salon shop. Already feel like to try the one? Okay, go ahead and check out the list of top 13 best bonnet hair dryers in 2023 as follows:
List of the 13 Best Bonnet Hair Dryers in 2023
BONNET HAIR DRYER REVIEWS
13. Gold N Hot Professional Ionic Soft Bonnet Dryer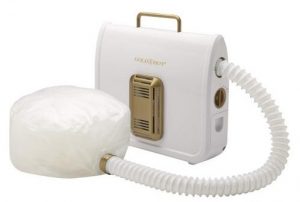 Gold n hot bonnet hair dryer is professional hair drying tool. It utilizes Ion technology to fight against the frizz on your hair, and also maintaining the shine and health of your hair. The dryer has 4 levels of temperature setting such as high, medium, low and cool. It is a good tool for keeping your hair natural. Gold n hot also has a soft bonnet cap which is adjustable to fit all sizes of rollers. It's an ideal hair drying bonnet for home and traveling. Some users claims it blows like a magic! It is easy to move with and they can dry their hair just like the big professional ones. Yet, some people like to have its cord to be longer. If you are also that type of person, you might consider the standing one  below instead.
12. Gold N Hot Professional 1875W Ionic Stand Bonnet Dryer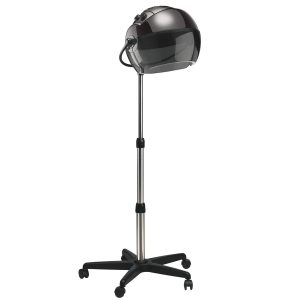 So, aside from the soft bonnet dryer, Gold n hot also produces a portable hair dryer bonnet for standing or sitting. Meaning you can either stand or sit while drying your hair with this portable hair dryer. It has a removable air intake grille and the on/off switch ironic generator. The leges are removable and the bonnet is 10ft cord for adjustability. It has the same quality as the above Gold and hot hairdryer bonnet. The only difference is the design. So, you choose!
11. Revlon ionic soft bonnet hair dryer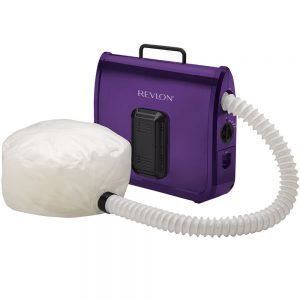 If you have ever used the product from Revlon brand, then you know about its quality. This Revlon ionic soft hair dryer is made for not only drying your hair but also to reduce the fizz of your hair. The bonnet is adjustable to accommodate your hair styles. It has both heating and cooling hair modes. You can either use the three heating levels to dry your hair, or use the cooling option to set your hair style. The hose is very flexible for moving around. The whole unit is compact and easy for storage. You can not only use it at home but also bring with you anywhere you go.
You may also check: Top 10 Best Nail Dryers in 2023
10- Laila ali ionic soft bonnet hair dryer ladr5604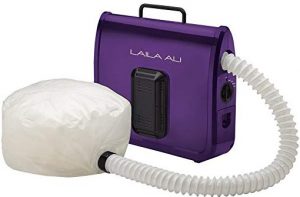 Laila Ali hair dryer bonnet is one of the leading hair dryer brands in the market. It has a white bonnet with a purple ion infused airflow. Laila Ali dryer utilizes the airflow to dry your hair quickly. It is also best use for drying your hair while processing conditioning treatments. This hair dryer is designed to dry out hairs and condition them deeply. Its ION-infused air dries hairs in a moment and locks in moisturizer quickly. Not only this, it also prevents hair breakages and ensures shiny and healthy hairs. Once you have set it up precisely, the drying process is a breeze. Get this Laila Ali soft hair dryer will allow you to do something else while drying your hear. That's a lot of convenience.
To sum up:
Easy to use
Comfortable and time saving
More efficient than handheld dryer
9- Bonnet Hair Dryer Attachment by Mifine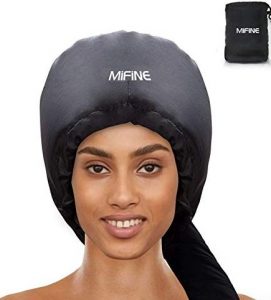 Soft bonnet hair dryer attachment from Mifine is designed to fit all sizes of hairstyle. It has large size and comes with 9″ long rollers, 16″ in width, 40″ mobile hose, and 9″ perimeter hose wide. That makes it a one-size-fit-all hair dryer for all ladies out there. You may think the biggest problem with most of the hair dryers is that they're not portable and handheld due to their big size. Isn't it? Well, there are some exceptional cases too and this hair dryer attachment is one of them. It is easily adjustable and amazingly portable.
You may also check: Top 11 Best 4D Silk Fiber Eyelash Mascaras in 2023
What's more about this soft bonnet dryer is that it has even stretchable grip and extendable hose length. So, adjust it as per the size of your head and then place over it. Next, select the drying mode and heat setting and you're all set to go. For its space saving design, this dryer is the most recommended portable hair dryer bonnet for those who like to bring along on their trip.
8- Conair Pro Style Bonnet Hair Dryer Cover | Conair bonnet hair dryer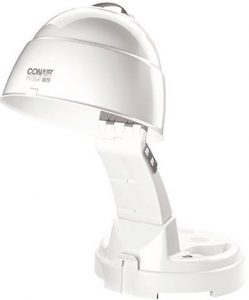 Conair bonnet hair dryer is a professional hair drying tool for home. If you can't hold up the weight of a heavy bonnet dryer, turn to this one. It has a stand to light the weight for you, and you will feel good on the head. You can even adjust the height of Conair hair dryer and fold it for easy portability. Speaking of its features, it is designed with a powerful motor of 1875 watt. You can set the heat settings in two different modes. Experiment with its variable airflow and see what heat mode works best for you. If you want to take care of your hair like a pro, grab this hair dryer bonnet! Anyway, it's a hard hair dryer but the Conair soft bonnet dryer is also available in our following list.
7- Conair Soft Bonnet Hair Dryer White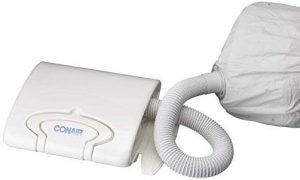 If you are a big fan of Conair but don't want a hard bonnet hair dryer at home, here is the Conair soft bonnet dryer for you. It is lightweight and extremely portable, unlike the above one. Like the previous Conair hair dryer, this one is compact in size too, which makes it an ideal fit for traveling. The thing that makes it different from the previous one is its 4 different heat settings. To add further, it comes with a long hose of 4ft. So, you don't need to sit in a palace while using it. You can move around. It won't affect efficiency. What makes most people prefer soft bonnet dryer to hard dryer is that they can pack it and bring along for camping and holiday trip. 
If you have a lovely dog at home, you may get one of these Dog Hair Dryers for him/her as well.
6- Eleganty 2023 Upgraded Soft Bonnet Hood Hairdryer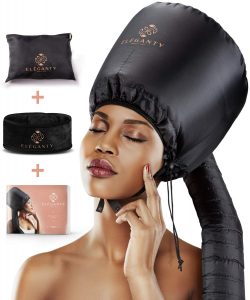 True to its name, Eleganty bonnet hair dryer is elegant in every way. First of all, it is a one-size-fits-all bonnet hood hair dryer, which fits well for the people of different ages. Not only this, it also works well with rollers, braid, clips, curl-formers, and flexi rods. Made of premium soft material, it can offer many hair treatments for you well. It allows you further freedom by providing a flexible hose and adjustable Velcro straps. You can easily adjust it as per your needs. What else you can expect from this hair dryer hood bonnet? Well, it's a great gift for your girlfriend if you are a man checking this article.
5- Venus Plus Bonnet Hair Dryer | best quiet hooded hair dryer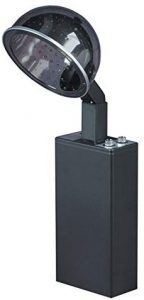 You can't get a smaller bonnet dryer than this one. Seriously, it is incredibly small in size and unbelievably high in quality. Other than its size, what makes it unique from others is its advanced functionality. It is the best hair dryer which is designed with a timer and a dialer to help you set the perfect heat mode for hair drying. The most amazing thing about this hair bonnet dryer is that it is made of stainless steel and has a fine coating of a chemical-resistant powder. Given the fact, there is no chance of getting burned. In overall, it is a hard bonnet hair dryer which is safe for your hair and your kid's hair as well.
4- Andis 500-watt Professional Hair Dryer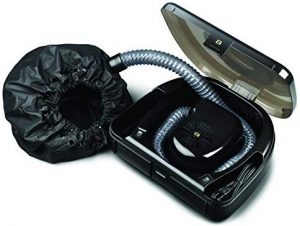 Have you read the name carefully? No? read it again. Yes, it is a professional hair dryer that provides professional results too. So, get this hair dryer bonnet and be the hair stylist of your own. It is designed with 2 heat and 2 speed settings, which make it a multi-functional hair dryer bonnet. To enhance the functionality, it is also inbuilt with Ionic technology, which dries hair faster and protects them from heat damage. Interestingly, you can get this amazing hair dryer at an affordable rate.
3- Revlon Ionic Hard Bonnet Hair Dryer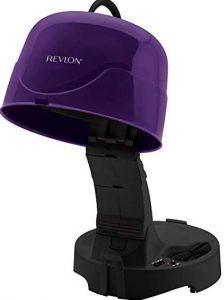 If you're just tired of your frizzy hairs, turn to Revlon Ionic hair dryer or revlon ionic soft hair dryer above. It is particularly designed to deal with frizziness whiling drying your hairs. Unlike many other bonnet dryers, it releases cool air, which not only lessens the chances of frizziness but also improves the overall health of your hairs. The best thing I like about this hair dryer bonnet is that it has a cord storage area, where you can keep the cord and plug systematically when not in use.
2- Professional 1300 w Adjustable Hooded Floor Hair Dryer Bonnet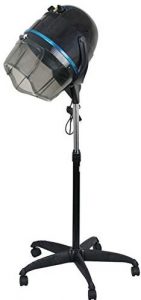 This one is different from all other hair dryers bonnet. What makes it different is its long swivel stand. Given the fact, you would need to sit in a chair under this hair drying bonnet until your hairs dry. Though you have to compromise in this case, you'll be amazed by the multi features that it offers.  Yes, you can use it for hair coloring, drying, conditioning, spot caring, curling, and also for other hair treatments. Adjust the timer and temperature and just sit there. It will do the rest.
1- Conair Pro Style Collapsible Hair Dryer Bonnet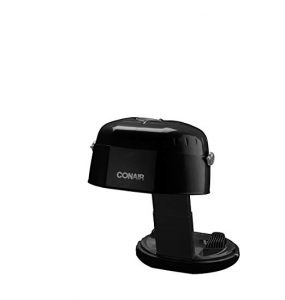 Conair Pro Style Collapsible Bonnet hair dryer truly deserves to be on top. From its design to functionalities, it has its own class. Whether you want deep conditioning or want to use it with roller sets, it will do its job without a fail. The reason being, it is designed with an extra large hood and an adjustable height. To add more, its variable airflow ensures the best results in both speed modes.  If you wonder about its price, it is extremely budget-friendly. So, don't hem and haw. Just get it.
How to use soft bonnet hair dryer?
If you are looking for how to use the hair dryer bonnet, we would recommend you to watch the video from Jen Lovs below:
Where to buy a bonnet hair dryer?
There are various places you can buy the bonnet dryers such as searching for a local marts near you. Yet, in this internet age, why bother going out? You can just grab your phone or ipad or computer, and serf it on the internet. For our recommendation, you can actually get the hairdryer bonnets on Amazon, Walmart, and Target. Yet, we recommend to buy it on Amazon as there are more options to choose than anywhere else.
Conclusion
Leaving your hairs messy for 4-5 hours and letting them dry is indeed very hectic. Isn't it? Well, why do you go through this headache? Get one of these bonnet hair dryers and make the process hassle-free and convenient.
Last update on 2023-10-04 / Affiliate links / Images from Amazon Product Advertising API