If you like traveling, you know how difficult the language barrier is. It's so disturbing when you cannot communicate with local people. And hiring an interpreter is also costly. If you are lucky enough, you might meet be able to communicate in English language in some countries. How can people solve this language barrier? With the new invention and advanced technology, this barrier has been reduced from time to time. And I believe, we one day will be able to eliminate this barrier completely. Here are the three technological inventions I believe will solve this problem.
1. Translator Device
I don't remember when the translation machine is invented, but I know that the translator device has become very popular in the last few years. The tech device industry has grown very quickly as well. Can you imagine, one device can translate more than 100 languages instantly? No human on earth has ever been able to speak so many languages like that. For instance, a Buoth translator device can provide the two-way translation up to 106 most used languages already. That's when it is connected to the internet. But you can also pro-download some selected languages for using offline as well. That's amazing right?
This device is recognized as working very well by just connecting to the internet or wifi. The voice is clear and the translation is working well. This is just one example. There are actually more and more companies are producing such translation devices and even language translator earbuds now.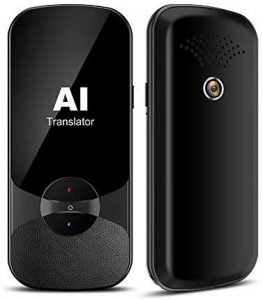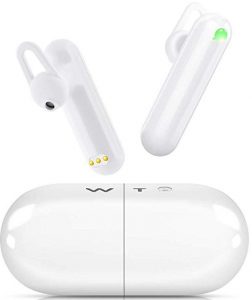 2. Google Translate App
Google Translate is a free instant translation service from Google company. It has the ability to translate words, phrases and even web pages between English and over a hundred languages. The company offers the translation service in a website interface, mobile apps and even API that all developers to develop extensions for browser as well as software applications. Although it doesn't work perfectly yet, it's also a machine learning which will improve itself in the long run. Many people have already recognized this service.
Also, Google Translate also enable voice translation as well, scan text to translate on mobile and more. For the latest release, you can also use Google translate on your phone for offline translation as well. You can check how to use Google translate offline from here in Business Insider. Or just simply go to the App setting, then it will show you a list of offline languages which you can pre-download before being able to use it. Go to your phone and give a try!
3. Smartphone
The last invention is the smartphone. In the last few years, Smartphone has become the new movement in technology sector. It's also become cheaper and smarter. A smartphone is already as powerful as a computer now. So, how it help in solving language barrier? Well, for one hand, you can use Google Translate app as I mentioned above, regardless of you have an Android phone or an iPhone. Last, you can install other translation apps developed by other companies as well. It work just better from time to time now.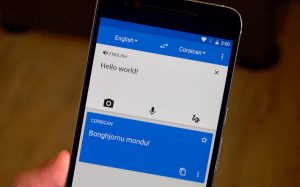 The technology has been used to tackle many issues in the world. And believe it or not, I think the language barrier will be completely eliminated and we will one day enjoy a hassle free communication instantly! Keeping the hope alive 🙂