Smartphone is dominating the world now, and we cannot deny that. We know it because we are using it everyday and checking it every minute. Some of us even carry more than one phones. I don't know really understand why we do that, actually. But, what I know is that the technological advancement makes this small device become as powerful as a personal computer and a laptop now. For this reason, we now use smartphone for almost every things ranging from making a phone call to checking email, taking photo to video, checking in social media, reading and now playing game.
Because more and more of us turning into Smartphones, to almost replacing our computer, even Apple began to produce the iPhones with larger screen size to meet the segmented market. Apple have also produced iPads whereas other big giant companies like Samsung have also created tablets because they foresee that people become less and less interested in carrying the laptops along with them. It's heavy as well.
Though, there is one small issue between iPad/Table and Smartphone: we don't really want to buy them both as it's costly, right? It's ok if you don't really mind, but what if we can have a device that allows us to use our Smartphone like an iPad and Laptop? And in a low cost? Today, let me introduce you to the Three Devices which you can use to enlarge your Smartphone's screen like a Pro as follows:
Smartphone magnifier is a device equipped with a lens that can enlarge the screen of your phone so that you can enjoy your favorite movie or concert more comfortably. You can even do the reading or playing game with the joystick. The size of the magnifier is around 12 inch and work with most of the smartphones, regardless of Android or iOS. For instance, Dizaul 12" smartphone magnifier, which is the most popular one, allows us to enlarge our phone screen two times bigger with HD quality display. That's incredible. The magnifiers are also available in Curved Screen, 3D type and more. But be warned not to expect it as crystal clear like LED or OLED TV screens because it costs us around 20 bucks only. For me, it is satisfying for its price comparing to buying another iPad or Table which is very costly. And sometimes we don't really use it.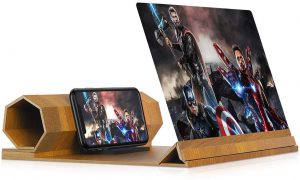 –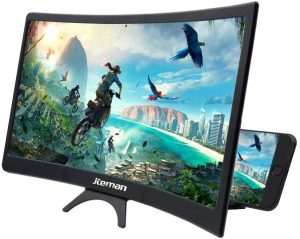 We all know that there is a monitor for computer, ranging from normal monitor to curved screen and ultra-wide screen. But how many of us know that there is a monitor for smartphone now? I'm sure not many know that. So, let me introduce you to the portable monitors which you can use with your smartphones, laptop, PC and other game box. For smartphone users, the monitor is compatible with USB Type-C. So, if you have the latest iPhone or Android phones with USB Type-C, then it's for you. You can connect your phone to the monitor and enjoy your game, movie, or even work like a computer if you have an additional keyboard for smartphone.
For laptop user, having one of these monitors will allow you to work on multiple projects easier with the split screen between two devices. It's better than buying a normal monitor as you can use this one with your phone as well. Yet, the price is a bit expensive comparing the the magnifier but you can expect the quality of the display just like other high-end monitor screen.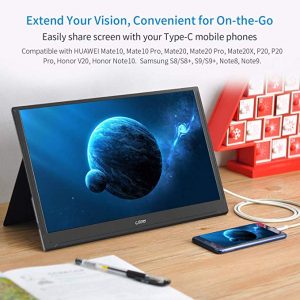 –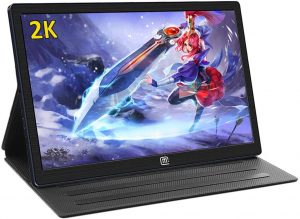 Well, the last option is the projector for smartphone. The same as monitor, Projector is originally built for PC and Laptop only. But now the device is available for connecting smartphone for screening as well. There are two types of smartphone projectors: the wireless/wifi projector and the USB connected Projector. You can choose the one that fit your need. The projector is also compatible with laptop, Amazon fire TV stick, tablets, and DVD players. But you need to check and make sure the types of devices to avoid any mistake.
For people who are working for charity or business, this projector is also helpful for your presentation in the meeting, workshop and seminar in a small group of people. I find the device is very helpful and thanks to those who are working so hard to bring up this technology.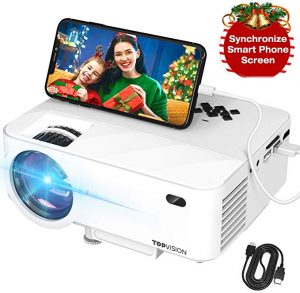 –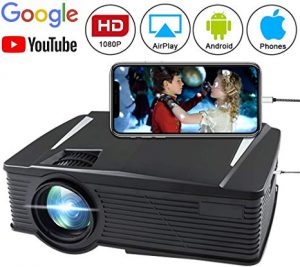 Now let me finish here. This article is from written from my own experience along with research and personal knowledge. I might be wrong at some part, and you are welcome for any comment or feedback. I hope it is helpful to some of you as well. Cheers!