After Covid-19 has invaded the world, we all have cut our face-to-face communication and moved everything online including, working, meeting, studying, and even partying. We never expect this coming, right? While technology can solve this communication issue, not everyone can afford the price of the technology tools and services. Thus, we today would like to introduce you to the video conferencing platforms and apps which you can use for free of charge and paid plan. Some video conferencing listed here are not fully free, but at least there are some free features which can be useful for you in case you cannot afford it.
List of the Best Video Conferencing Platforms and Apps in 2023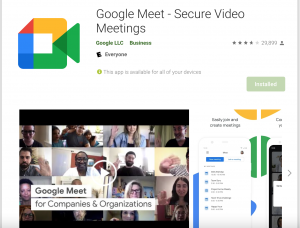 Google meet or previously cal Google Hangouts Meet is a video conferencing platform provided by Google. The platform is completely free of charge. You can use to setup an online meeting, connect to camera for a video conference, and schedule a meeting with many people. You can use it on browser, Android App and iOS app conveniently.
Besides the meeting, you can also use it to organize a training, share screen to watch movies together, and more depending on your need and creativity. To me, I find it very useful in my daily work and communication as I cannot afford the paying services. You can host up to 100 participants for free Google Meet calls.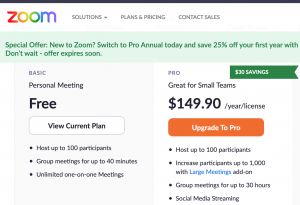 Zoom Video Conferencing hit the market up high when the pandemic hit the world hard. Lucky for Zoom I would say as it has become the leader of online meeting platform in 2020. In April 2020, the company claimed to reach a milestone of 300 million daily meeting participants around the world. Now it's even more I guess. The Zoom service is available on web, Android app and iOS app.
Anyway, Zoom is not a completely free platform. It's a paid one but you can use the basic plan which is absolutely free! That's free plan allows you to host a meeting or video conference up to 100 participants. However, you'll get disconnect every 40mn. You can reconnect to you participants with the same links and access thought. Yet, it's a bit annoying to get cut off every 40mn. So, you better use Google Meet. It's better, unless you can pay for Zoom one.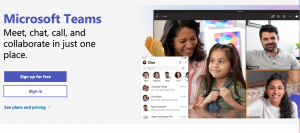 Microsoft Teams is popular among business and enterprises as it comes as part of the Microsoft 365. If your company subscribe to the Microsoft License, then you can access the Teams chat, voice call and video call easily. It is a successor of Skype for Business actually. However, users can sign up the account for free as well.
So far, I use Microsoft Teams on my phone for free to join meeting, video conferencing and host other event with colleagues. The features include one-one-one call, group video call and audio call. You can host up to 300 participants per meeting. You can get Teams app install on both your computer and smartphones.
BlueJeans, owned by Verizon, is considered as the fancy meeting platform designed for modern workplace. It is a video conferencing software for company to have instant connections among their staff. You can use it on smartphone, PC app and browser. It's quite similar to Microsoft Teams and Slack actually. You can try the Free trial. But you'll need to pay after the trial is over.
I'm not a fan of BlueJeans as I'm just a solo entrepreneur with small team members. But I might consider it when I have a proper office space to make my modern working environment. The platform supports up to 200 participants per host.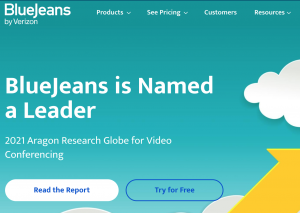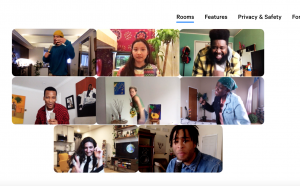 You may already know Facebook, a giant social media popular worldwide. Facebook has recently create a feature call Room, allowing you to create a Room chat with your friends and colleagues. You can share screen, file and more for free. It is also quite convenient for use. For many developing countries, people cannot afford high tech and platform. Thus, I find Facebook Room or Messenger Room a good option for them.
For instance, teachers can use this room to reach their students or gather people for a meeting easier than other complicated platform. Why? Because many people are already on Facebook. The cons of this platform is that it's not up to professional level. Thus, not companies or enterprises use it as their communication platform concerning privacy and so on.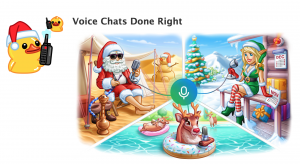 Telegram is message and voice call app only. No video feature yet. But we put it here as we find it a very useful messenger app for sending file to one another. Also, we can have a full control of our message. Here in my country, many people use it including teachers and students to communicate their works. Just recently, Telegram allows us to create a group and voice call with all members in it. It's quite advanced and convenient to use. We hope they will have a video call sooner or later. I just love it!
Conclusion
Actually, there are many more video conferencing platform out there. However, we think these platforms are already enough for you to consider one of them. In the list, there are professional and less professional platforms combined. Thus, we hope you can find the right one for yourself. Cheers!