Remember the Dentist's three advice about the teeth's health care? One of the advice is to choose the right toothpaste. Toothpaste plays a very important role in helping remove plaque and harmful bacteria that grows in our teeth, and subsequently causing cavities, gum disease, and tooth decay. That's why choosing the right toothpaste is very crucial, and as recommended it's the Fluoridated Toothpaste. As promised from my previous article about the teeth's healthcare, here I have compiled a list of the 10 best fluoridated kinds of toothpaste for you to choose and save your time searching for it. You can grab anyone among them you think the right one for yourself!
List of the 10 Best Fluoridated Toothpastes in 2020
10. Crest Pro-Health Advanced Gum Protection Toothpaste
Crest Pro-Health Fluoridated Toothpaste is made with the formula to clean deep inside between your teeth. It also includes ingredients that help protect the health of your gums and prevent cavities as well as kill bacteria inside your mouth. It's also well-recognized for its quality.
Key specials:
It's formulated for cleaning deep.

Design to prevent cavities and healthy gums.

Get rid of plaque bacteria for healthy mouth

Include active cleaning crystals to prevent the stain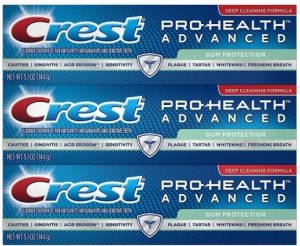 9. Tom's of Maine Whole Care Fluoride Toothpaste Spearmint
Tom's Fluoridated toothpaste is made of natural silica to keep your teeth white. It also prevents cavities and plaque and keeps your breath fresh. The toothpaste is designed for special care of your gum, teeth, and mouth as a whole.
Key specials:
Made of natural ingredients

Natural flavor and no artificial colors and preservatives.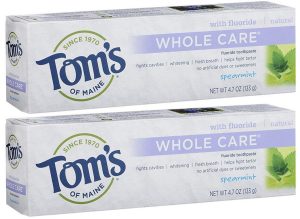 8. More to come!