Looking for the best Christmas tree stand? Well, there are many kinds of stands in the market. Some are made of plastic, and some are made of metal, and some are designed in different shapes. To help ease your search and get the right tree stand for yourself, I have compiled the list of the best Christmas tree stands below for you. Check them out, and enjoy your Christmas time 🙂
List of The 12 Best Christmas Tree Stands in 2020
12-  Krinner Tree Genie Tree Genie XXL Christmas tree stand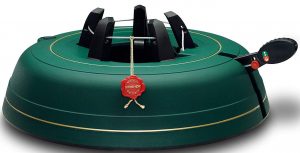 Buying a Christmas tree is easy but the difficult part is setting it up. Isn't it? Well, now that is easy too with the help of a Christmas tree stand. Speaking of Krinner Tree Genie Christmas tree, it can flawlessly help you to secure a Christmas tree up to 12 ft high and 7 inches wide. The best thing about this Christmas tree stand is that it needs no tools. There is not even a single screw to be tightened. Just pump the foot pedal and it's all ready.
11- Cinco C-148E Express Tree Stand by Good Tidings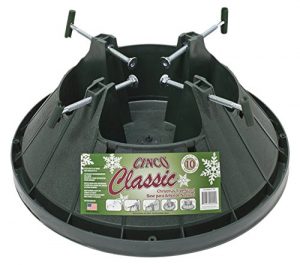 This one is a budget-friendly option for your 10ft high Christmas tree. This Christmas tree stand has a water capacity of nearly 2 gallons which makes sure to hold a Christmas tree securely. The trunk diameter is 7 inches. Just place the tree on it and it will stay in the place as long as you want. You won't need to make any further adjustments. You can also refill the water of the reservoir if it seems stinky.
10- Dyno Swivel Straight 1-Minute Christmas tree stand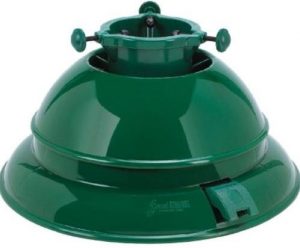 Read out the name again. Yes, Dyno Swivel Christmas tree stand can help you to set up your Christmas tree in just 1 minute. How cool. No? Just straighten your tree, place it on the standing trunk and you're all done. Since it is made of plastic, it is suitable enough to be used indoors as well as outdoors. No worries of rust and corrosion. Given the fact, it lasts for years too.  Unlike other Christmas tree stand, it has a smaller water reservoir.
9- Omega Christmas tree stand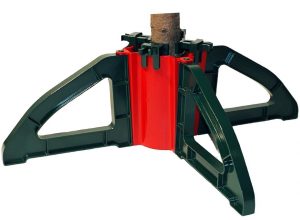 Are you one of those people who love advanced items? Yes? Then, don't miss to check out this amazing Christmas tree stand by Omega.  It is different not only in design but also in functionality. The Omega Christmas tree is designed with a unique clamping system. With this Christmas tree, you don't need to bang your head against those irritating screws because it has none.  Further, it is constructed with three durable plastic-made legs which not only ensure reliable stability but also avoid floor scratches.
8- Goliath welded steel Christmas tree stand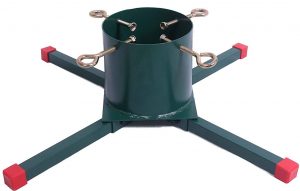 This one is something different from its design to functionality. First of all, it is wholly made of premium steel and finely coated with powder. With this fact, you can't doubt its durability. There are 4 long legs ending with caps that are purposely built to avoid the floor scratches. Above the legs, a 7-inches tree trunk is placed. Its constructive design makes it capable of holding up to 12 inches Christmas tree. For your amazement, if offers a lifetime warranty.
7- JACK-POST Oasis Christmas tree stand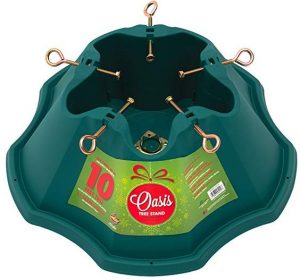 If advanced items make you feel uneasy, turn to this one. JACK-POST Christmas tree stand is one of the simplest Christmas trees stands on this list. There are 5 eye bolts. Just place your Christmas tree on the stand and tighten those big nut bolts. That's it. These nut bolts hold the tree securely and keep it in the place without any bulginess. With its 21.5 inches base, this Christmas tree stand has a large water capacity of 1.5 gallons. The bottom is designed with a steel spike plate.
6- Good Tidings Emerald Innovations XTS3 tree stand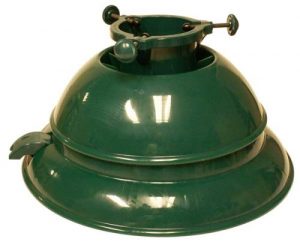 Good Tidings Christmas tree stand is a darling among the users, and it has a number of reasons for its popularity. Made of Polymer, it looks sleek and is free from cracks and rust. The best thing about this Christmas stand tree is that it doesn't need tons of water filling. 3.5 quarts of water is sufficient to keep your tree fresh and absolutely stable. There are 3 large bolts that are meant to hold the tree in right place.
5- JACK-POST Welded Steel Christmas tree stand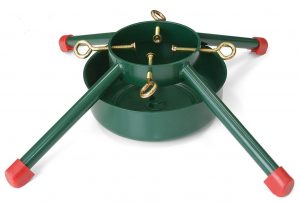 Another advanced Christmas tree stands on the list that deserves your attention. The thing that makes it unique from the others is its tabular legs that are solid enough to hold a Christmas tree up to 12 inches. Though the legs are in tabular shape, they can never flex down due to the heavy load of trees and water. The water capacity of this Christmas tree stand is 1.7 gallons. There are 4 big and heavy-duty eyebolts that do their work of holding the tree with ease.
4- CINCO EXPRESS C-152E Christmas tree stand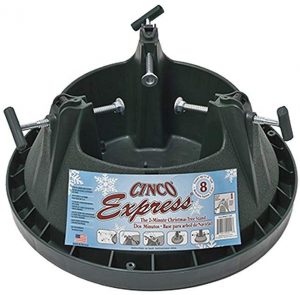 Buying an expensive item once and keeping it for years is not always a good idea. Sometimes, buying a low-priced item can be wise because you can at least get a new one every few years. Well, if you think the same way, get this highly economical Christmas tree stand. It is extremely low in price and can easily hold up a tree up to 8ft. Another remarkable thing about this Christmas tree stand is its 'push & pull' bolt system.  No need to search for your screwdrivers. Just pull and push according to your needs.
3- Good Tidings CNCC163 Cinco tabletop Christmas tree stand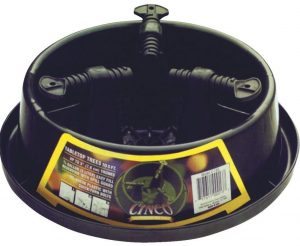 Have you read the name carefully? No? Read it again. It is the first tabletop Christmas tree stand on the list. At times, tabletop Christmas trees are hard to keep stable in a place. They just keep slipping. If you're also having a hard time setting up your tabletop Christmas tree, Good Tidings CNCC163 tabletop Christmas tree stand can be a savior for you. The tree is secured in the stand with the help of 3 screws. It also doesn't need plenty of water in order to ensure stability.
2- National Tree 24-inch folding tree stand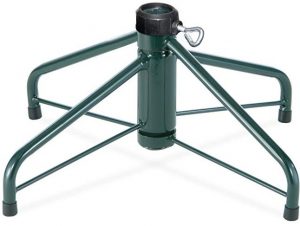 Yes, you read it right. It is a folding Christmas tree stand. No wonder why it ranked 2nd on the list. You can keep the legs at the full size. However, if there is not much space, you can fold them too. What goes well with you! The stand is made of sturdy steel, so it is rust and corrosion-resistant. This stand can hold the Christmas tree up to 8ft with an ease. Unlike other Christmas tree stand, it is designed with a center pole where you need to insert the base point of your Christmas tree.
1-Winter Wonder Rotating Christmas tree stand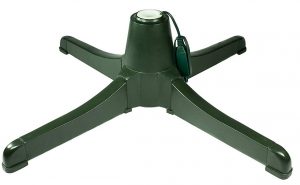 Here comes the best Christmas tree stand on this list. From its sleek design to easy accessibility, it is undoubtedly a head turner in the market. To start with, it is a rotating tree stand with the capability of holding a Christmas tree up to 7ft. The stand features 3 functions. You can rotate it with the lights on or choose to stop rotation while lights are still on.  Or maybe, you can put off all the settings. Above all, there is no need to fill tons of water because it is an electric Christmas tree stand.
I hope you find the right one for yourself! Merry Christmas 🙂