Summer is hot. That's why we should find the ways to enjoy summer in a cool way. There are various activities we can do to chill ourselves and our kids both indoor and outdoor to avoid getting sweat. These activities will come with some costs but worth pursuing. Well, you can also skip some tools and pursue it without the cost as well. Let's get start!
List of the Activities to Enjoy Summer in Chilly Way
1. Get Bouncing and Jumping in the Lake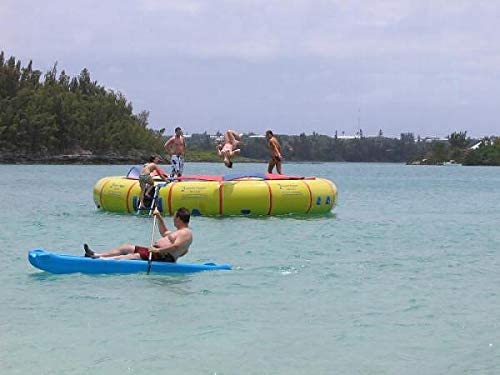 If you're living nearby a lake in which you can swim, grab one Water Trampoline and gather your family members to dive in. Jumping and bouncing on the trampoline and water are the greatest experience you should have for every summer. You won't get sweat, right? Or if you do, then feel free to dive in the water to chill yourself. This fun activity will help you release all the tension from your hot weather and work. Who doesn't like water? Even if you can't swim, you can also use the swimming vest to enjoy yourself with friends and family.
2. Get Trampoline with Water Sprinkler if You Have No Lake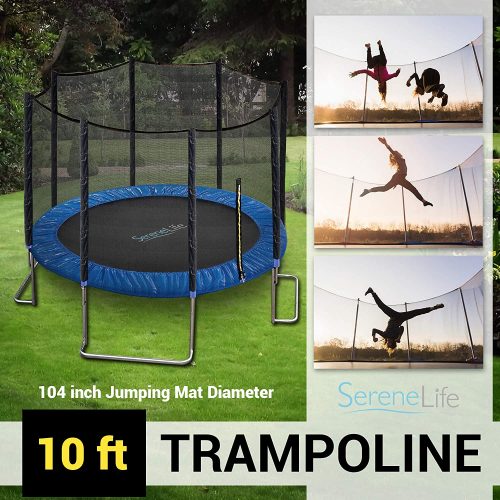 Complain you have no lake in your community or nearby? Worry not. For now, you can just grab your smartphone or computer, and browse the internet to look for a giant trampoline and attach it with the water sprinkler. There are various types of trampoline with water sprinklers; either for kids or adults. If you just want it for your kids, then get the small one or get an adult trampoline so that you can enjoy with your children together. You may buy trampoline and water sprinkler separately. But the setup is very easy. We have the instruction on how to attach the sprinkler to your trampoline here. Just set it up in your garden, and you'll have a lot of fun during the hot season with your family and kids.
3. Swimming and Relaxing in the Pool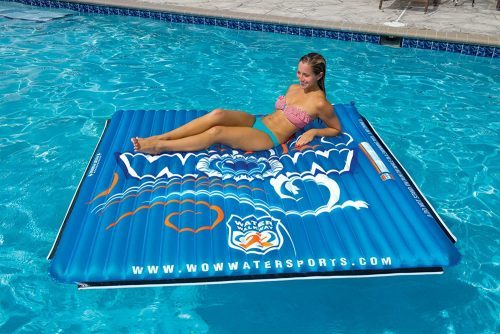 I know not everyone is rich enough to have their own pool at home. If you do, it's perfect. If you don't, then you still can pay membership to the nearby sport club in your area. What you can do with the swimming pool besides swimming? Well, we just need to be creative. How about grab one of these floating dock or floating mats, put it in the pool, get yourself afloat like you can fly in the ocean. I'm just kidding….swimming is not flying! But you can feel it right? There are a lot you can do to enjoy the pool more than just swimming. You can have a sunbathing in the pool, relax with your partner, get some food and drink on it and swimming of course. Fun, no?
4. How about Kayaking?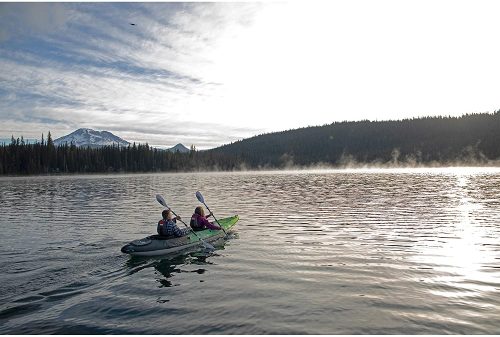 Kayaking in the evening to see the sunset with your partner will create the best moment in your life. It's good for both exercise and memory. I remember when I lived in the old house before I moved out, there is a similar lake with similar view in the photo. I was single at that time, thus I row my kayak alone in the evening. The view is very beautiful…then jump in the water to swim. Later, a few of my friends joined me, and we had a lot of fun together not only in summer, sometimes in a cold winter, too. If you're living in similar environment, then you can also buy a kayak and start to enjoy your life as well. Create your moment with it.
5. Have Fun with the Inflatable Pool or Water Slide at Home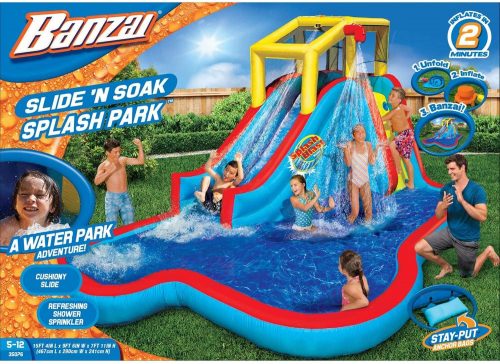 This is probably more for kids than adult. The inflatable pool and water slide are among the greatest tools for your children to enjoy summer at home. It is a bit more expensive than having a trampoline water sprinkler. Unless you can afford it. However, kids will like it a lot at home. They will not annoy you of getting bored during the hot season if you have one for them. You can actually share the cost with your neighbour if you can't afford one. I'm sure all parents are happy to share the cost for the smiles of their children.
Conclusion
Is summer still hot to you after going through these activities? We hope these activities will help you enjoy summer happily with your partner, family members and children. Like them or not, we just share our leisure. Feel free to share yours with us as well. We're happy to hear from you.