Can an artificial intelligence, or AI, help you with your writing? Some people say that the AI-assisted writing software, or "AI Writer" in short, can help you write better and faster. While some say the software has not been intelligent enough to replace the human's writing ability yet. However, with a fast growing trend in developing and utilizing AI software to help human's better communications such as Language Translator gadgets, Language Translator Earbuds and Translator Watches, AI writer has been seen as the latest fast growing one. It also has the ability to write articles with various human tones.
To see how great those AI writing softwares are, I have tried several of them myself for a while now. The results of their writing are undeniably unbelievable, making me believe that these AI writer softwares will be able to replace human's content writing up to 90%, if not 100% in a short future. In this article, I will share with you some of the most popular AI writers and how well they work to help you with your content creation.
List of The 5 Best AI Writing Softwares in 2022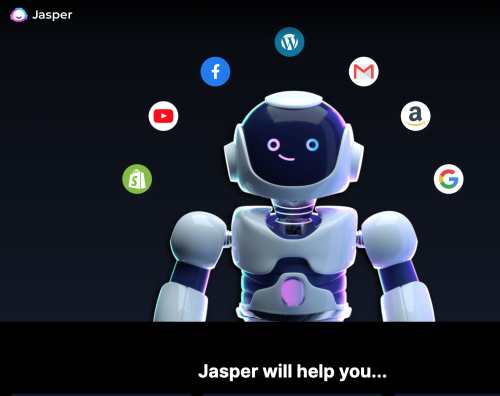 Jasper AI Writer, formerly known as Jarvis.ai, is a gaming changing AI writing software in the marketing copy industry. I didn't believe at first, but after trying it for more than a month, I opens my eyes wide open and decided to subscribe for the big plan to help my content management work. Jasper AI can generate marketing copies for various social media such as Facebook, Instagram, Twitter and more. You have two main options: using the existing templates to generate your social media caption and blog post, or command Jasper to write and re-write a long blog contents.
Jasper Templates (Jarvis Templates)
There are more than 50 AI content generation templates which you can choose, ranging from Framework, Content Improver, Introduction, Conclusion, Product Description, Blog Post Idea and Outline, Social Media and Google Ads Headlines, Amazon products description, YouTube Idea and Contents and so much more. Here are examples:
Blog Post Intro Paragraph: Just give a title of your blog article, then Jasper will write an opening introduction paragraph for you. You can also tell Jasper who your audiences are and the tone of voice you want it to generate. After that you can also set to generate up to 10 outputs and choose the one you love the most. Normally, I generate three results for my introduction paragraph which are enough for me. Along with blog intro, it also has Conclusion paragraph template as well.
Product Description: If you are a product reviewer or product seller, this option will be very helpful for you. Jasper can help you write your product description in just a few seconds. You just need to provide basic information to it, and it will do the rest. The content outputs can also be used in the body of your product reviewed articles as well.
Blog Post Outline: Jasper can also help generate the article outline for you to write your article. It works well for "How To" and "Listicle" article writing.
Facebook and Google Ad Headline & Primary Text: trust me or now, you will get various options of greatest and sexiest headline as well as advertising texts for your marketing campaigns in a few blinks of an eye.
Amazon Product De
Ridiculous Marketing Ideas: that sounds ridiculous right? Yes, Jasper AI can even write an absurd text for you. It's a fun template for you to kill your boredom or stressed while doing your writing tasks. It will make you laugh for you.
And More…
Jasper Boss Mode
If you subscribe to Boos Mode, you will have access to Document in which you can command Jasper (Jarvis) to write a high quality content 5 times faster than human being. It is originally written by AI itself, not spinning or copying. Sound amazing right? However, Jasper is no different to human writer. You need to give a proper instruction to it before pressing the command. Otherwise, it will not be able to generate the contents as you expected.
To simple put, Jasper writer utilizes artificial intelligence (AI) to analyze and get a sense of your provided seed words or phrases. Then, it will start writing the entire phrase, sentences, paragraphs and even documents based on the tone of voice and subject you provided.
There are also existing Recipes you can use to command Jasper to write your blog article or you can even create your own one. Jasper is currently available in more than 25 languages.
Key Standout Features
Jarvis/Jasper Templates for marketing copy
Full-length blog post generation in Boss Mode
Long-form assistant writer up to 1000+ word articles
Available more than 25+ languages
Surfer SEO integration for optimization
User-friendly interface
Support via Live chat and Facebook Community group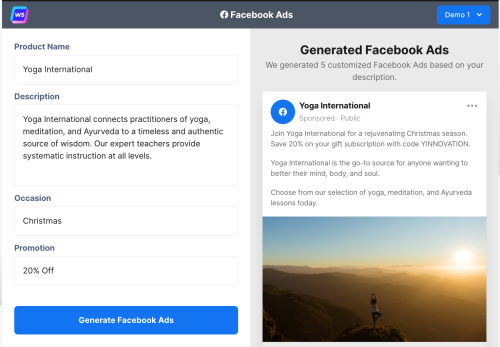 If you just look for an AI Writer to help you generate short quality text for your social media marketing and promotion, then Writesonic can be another option for you. Writesonic AI-Generator can create high quality contents for headline, caption, product description, and other promotional texts for Google Ad, Facebook Ad and other social media captions in just a matter of seconds.
Comparing Writesonic with Jasper, Jasper can be considered as equal to a more advanced writer and better than Writesonic AI-Generator. However, each can serve your purposes in different ways. You just need to choose which fit you the most. Below are the key features of the Writesonice AI-Writer:
Key Standout Features:
Website post: Writesonic can create heading and title, landing pages, key benefits and meta descriptions for your SEO optimization.
Copy for digital ads: you can use Writesonic to generate Ads texts for Facebook, Google, LinkedIn, Twitter and Instragram.
Article or blog: you can use the Writesonic AI-Writer to outline blog ideas and introduction, rephrase and expand your contents, summarize the articles, fixing grammar and checking readability of your text.
Copy for eCommerce: if you are an e-commerce seller, you can use it to write your product titles, product descriptions and key features, sponsored Ads text and e-mails.
Other tools: other options include press release writing, bios for a person or company, script for YouTube video and more.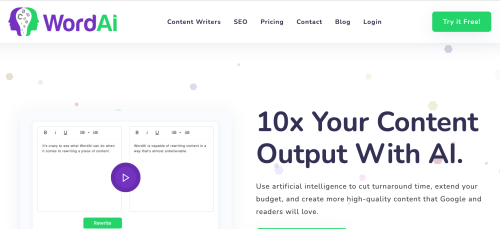 WordAi is not really a an AI Writer but AI-Re-writer I would call; it doesn't generate fresh new content but rewrite the original content into a new article instead. Therefore, you need to provide the whole texts or article in order for WordAi to generate a new article post for you. The new content is of course plagiarism free if you use the plagiarism tool to check it. It is best for those who need to update or refresh the content on their website, director and more.
How WordAi work
WordAi utilizes an advanced machine learning models to re-write the existing article you provide to it. It can completely restructure the sentences, description, splitting the complex sentences into simple ones, and improve the quality of your writing as well. You just copy and paste the original text into the original text box, then click the WordAi Rewrite box, you will get a fresh new sentence or texts in a few seconds.
Key features:
Restructuring your sentences or phrases
Enriching your texts
Re-describe your ideas in a different ways
Improving the clarity and quality of your writing
Help splitting your compound complex sentences into simple ones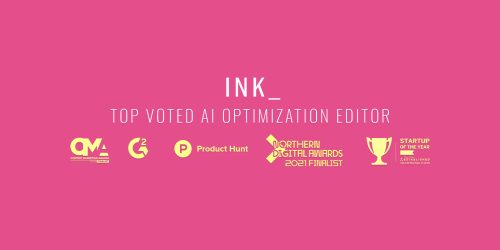 Ink for All or Ink Editor is an AI Co-writing software built for affiliate marketer. It is a your Search Engine Optimization (SEO) assistant to work alongside you and to co-create your text for your post. Ink can help create content post in a way to help you rank on Google for organic traffic using its AI system to assess and analyze your contents instantly, then provide you with a better suggest to improve your SEO score.
Anyway, there is such a promise that your article will ranked on top of Google search. But it can guarantee that the quality of your article will be well optimized for ranking, yet it's your job to push it further with other additional tasks.
Currently, Ink's AI Co-Writing Software is capable of generating high quality marketing copy, writing and expanding longer text, re-writing the articles and simplifying your sentences if you may need to. Many other more options to come as they promise.
Key features:
Creating meta description for post
Checking grammar and spelling
Optimizing text and images
Analyzing and suggesting tone of your writing
Integrated WordPress plug-in
Giving score for content readability
Outlining topic and suggestions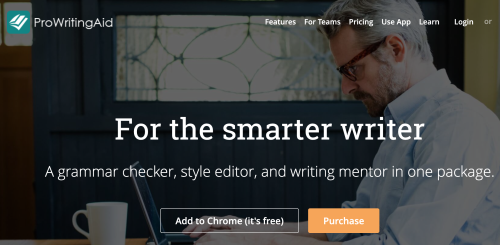 Differ to the above AI Writers, ProWritingAid is built to help ease the work of the academic people. It is a platform to assist you in strengthening your writing skills like grammar checking, suggestion for improvement, in-depth reports and more. It is comparable to Grammarly. You can use ProWritingAid as your alternative if you think are you in need of another writing software to help you.
ProWritingAid has a combination of suggestions for your articles writing, videos, quizzes and other interactive templates. If you are not an English native, you might sometimes end up writing a vague and excessive long sentences. For this reason, this AI-writing software can help you check and eliminated duplicated words, phrases, and sentences, and even get rid of unwanted elements in your texts. It will provide you a better options in your writing and make it looks more professional like a native.
Key features:
Checking grammar and plagiarism
Help analyze your text and tone to provide a betterment
Help style and format your sentences
Integrating API to ease your work
Cloud-based solution online
More than 20 detailed writing reports
Can integrate with Medium, Gmail and other popular apps
How Do AI Writers work? And Why You Should Care?
Artificial Intelligence or AI Writers are designed to work differently. Some AI Writers are designed to be capable of spinning or rewriting the text, while the advanced ones can create new original contents on their own. The software is like child that is needed to be taught first before it can start to do the job by its own.
For instance, Jasper (or Jarvis) is better trained and advanced than some other AI writers, and it is capable of both improving your existing contents and writing a new original content for you. However, other AI-Writers in the following lists are less advanced and less capable comparing to Jasper and human skill. However, if you are working in the content industry, I would recommend that you watch out these softwares closely and start making them your assistant. Otherwise, they will replace you one day.
Last but not least, there are many benefits of using AI-Writers such as saving your time, lowering your cost, and reduce your workload for its fast and powerful AI-Powered processing software.
Conclusion
While AI writing softwares or AI Writers are still in their early developmental stages, they have the potential to completely revolutionize how we write. As these softwares continue to evolve and improve, it will be interesting to see the impact they have on both the business world and academia. Are you curious about using AI software for your own writing projects? Try out one of the options listed above and see how amazing they are by yourself.